The new stove arrived yesterday. The old stove was one of those hideous cheap white things that's always the cheapest thing on the showroom floor. We inherited it with the house when we bought it.
The new one is a thing of beauty.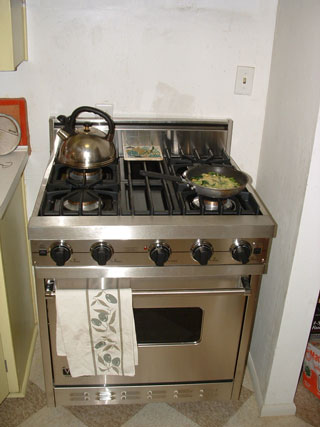 That's my first omelette cooking on the new stove. It has spinach and broccoli in it.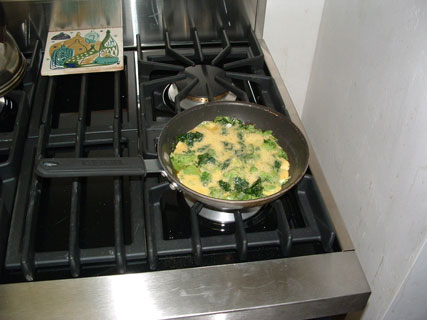 Is there some sort of postmodern irony associated with the fact that I blogged the omelette before I finished eating it?