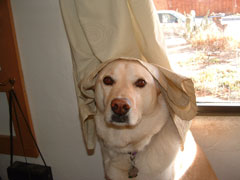 Sadie is so busted. From the front page of this morning's Albuquerque Journal (paid sub. req.):
The one improvement in her life, her owner says, is that she recently figured out how to open kitchen cabinets to get at the trash can.
It was in the newspaper. It must be true.