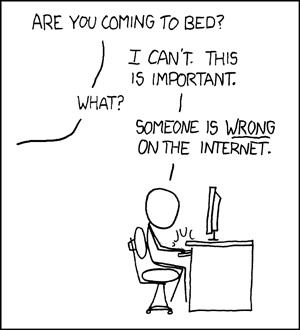 Given David Roberts' apparent conversion to the view that simply everyone who matters in the climate change community agrees that the need to adjust to the problems being caused by climate change ("adapt", in the lingo) shares equal importance with the need to reduce greenhouse gas emissions ("mitigate"), I thought a scorecard of Gristmill's coverage of this vital issue might be of value.
Gristmill has become an enormously successful and valuable community gathering place for discussion about climate change issues, so this seems like a worthwhile exercise in plumbing the thinking of what David describes as "green commentators".
Gristmill gets a bit repetitive, but if the last 96 hours of posts is in any way representative, I think I've detected a statistically significant trend:
mitigation: 29 posts
adaptation: 2 posts
One of those adaptation posts was a video of Dean Kamen on Colbert talking about water. (TLDW*, but I think it was probably about adaptation – I got as far as the bit where Colbert left the water running.)
The other was Roberts lecturing the journalistic community about how of course everyone who matters in the climate change community already agrees that adaptation is of great importance, and therefore talking about the importance of adaptation is not at all newsworthy, even though we don't really talk about it all that much, but we all know it's really important, so there's really no need for the mainstream media to talk about it. Because pointing out this problem would be "banal".
QED.
* too long, didn't watch