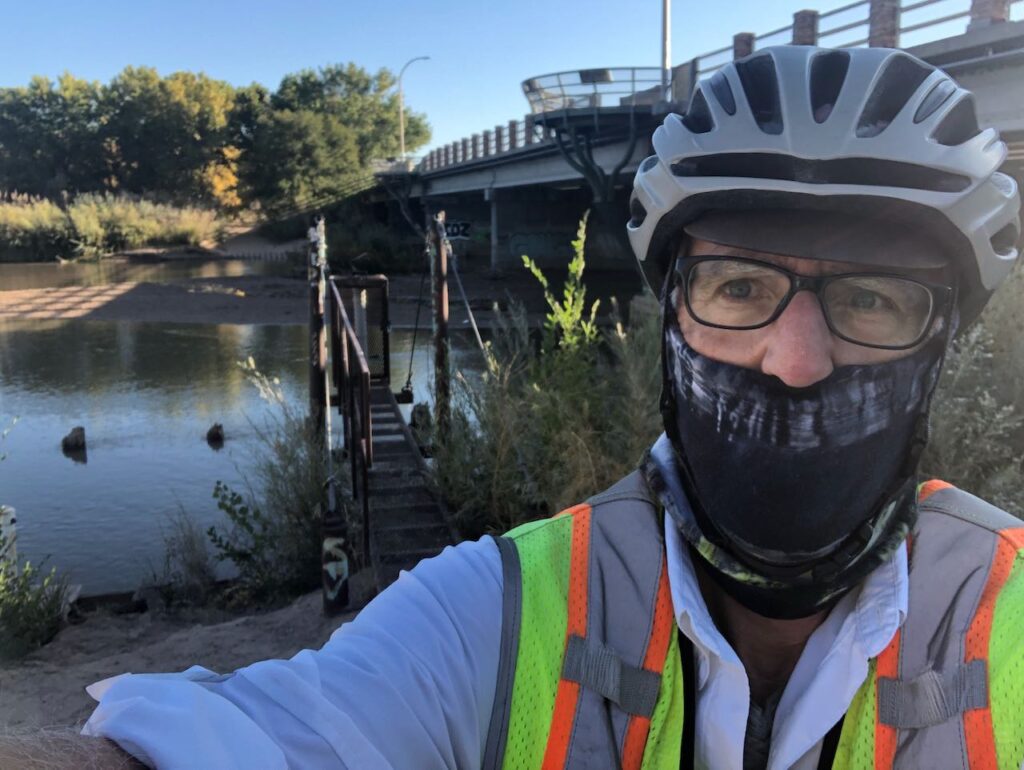 One of our recent University of New Mexico Water Resources Program graduates suggested an extra credit assignment for this year's students: stream gage scavenger hunt, with selfies.
Here's the measurement point for USGS 08330000, Rio Grande at Albuquerque, NM. Flow at the time I took it yesterday morning measured 111 cubic feet per second.
Am I eligible for the extra points?