I just noticed an accidental joke I left in the GNOME dictionary docs.
To personalize the screenshot, I took an image of the dictionary looking up the definition of Albuquerque. It's been this way through several generations of GNOME releases: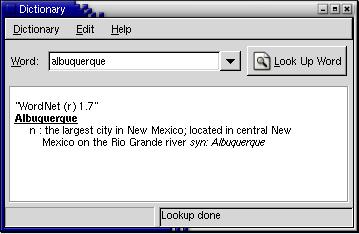 This evening when I was checking docs for the 2.6 release I noticed what the search engine had returned:
Albuquerque

n : the largest city in New Mexico; located in central New Mexico on the Rio Grande river
Rio Grande river would be, uh, redundant. Like Sierra Nevada mountains or La Bajada hill.