La Niña is strengthening, according to the monthly diagnostic discussion out today. The pool of cool water continues to creep westward: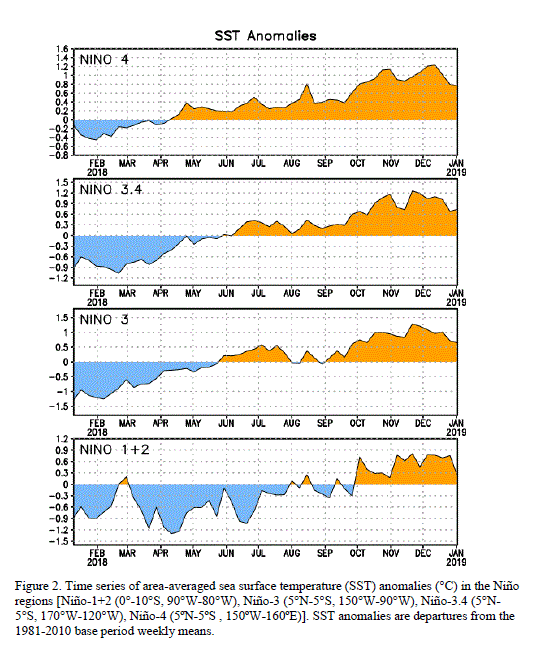 The anticipated results:
Expected La Niña impacts during November – January include a continuation of above-average precipitation over Indonesia and below-average precipitation over the central equatorial Pacific. For the contiguous United States, potential impacts include above average precipitation in the Northern Rockies, Northern California, and in southern and eastern regions of the Pacific Northwest. Below-average precipitation is expected across the southern tier, particularly in the southwestern and southeastern states.
Compare that to the actual for the last 30 days over the United States, which is a nice first-order match: